PROVIDING YOU WITH QUALITY SERVICES YOU CAN TRUST!
Electrical Services and Contractors in Edmonton – Valiant Electric
Proudly servicing Edmonton and all surrounding areas, Valiant Electric is a full service electrical contractor that offers fully licensed and insured electrical services and repairs. Before we start any work we will sit down with you and explain what we are trying to achieve and how we will come up with the best solution for your electrical needs. We then document the work that will be done and the cost associated, using our pricing list. There will be no surprises, you will know exactly what you will be paying and have a full understanding of what will be done. You won't be left in the dark.
We promise our customers that their electrical repair and electrical troubleshooting will be completed in a timely manner with keen attention to detail.
Excellent Company!! I was very happy with the services from Valiant, will use again and recommend to anyone looking for a reliable and professional service!
Jun 17, 2017
I have hired Blaine to do various electrical jobs for me and I am really impressed with his knowledge and workmanship.
Jan 29, 2017
I found the people at Valiant Electric wonderful. They are well priced, professional and did a fantastic job fixing the DIY electric wiring that the previous owner of my house did. I will most certainly recommend this company and should I require any more electrical work done in the future they are my company of choice.
Feb 16, 2016
Valiant electric were very professional in completing the project in a timely manner and very reasonably priced. I would recommend having dealings with them with any electrical project, without the headaches that other unqualified contractors present.
Feb 10, 2016
Valiant Electric delivers high quality service at a fair price. Bids include no hidden costs or fees and jobs are completed in a timely manner. Valiant Electric employees are professional from start to finish and take great pride in both simple jobs to the most complex. I would highly recommend Valiant Electric to anyone seeking an honest and knowledgeable electrical contractor.
Feb 10, 2016
Valiant electric did a great job at my home. They were quick, professional and reasonably priced. I would recommend them to anyone in Alberta. Great job guys!
Oct 7, 2015
If you do not want to be in the dark. We can help light up your home or office. Our light services range from installation, renovation and repair.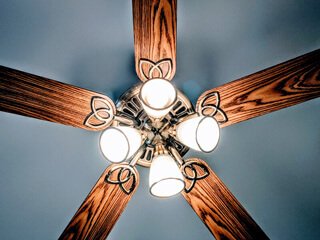 We can help set up your ceiling fans for your home or office in no time. We make sure that your fan fits your home and is fully functional. 
If you are experiencing problems with your electrical panel or if it is out of date, we can help in installing a brand new or upgraded electrical panel for your home or office. Our electricians can help set you up with a high quality panel and help ask any questions you may have about it.  
Residential & Commercial
Indoor & Outdoor
Installations
Renovations
Rewiring
Afci Breaker Installs
Ceiling Fan Assembly & Installs
House Rewiring
Gfci Receptacles And Breakers To Meet Code Specs
Home Standby Generator Transfer Switches
Remodel Work – Kitchens
Bathrooms
Basements
Recessed Lighting
Service Panel Upgrading
Surge Protectors
Troubleshooting Circuit Problems
Hot Tub Wiring
Landscape Wiring
Outdoor Power And Lighting